How To Legally Play Powerball Online In The US In 2023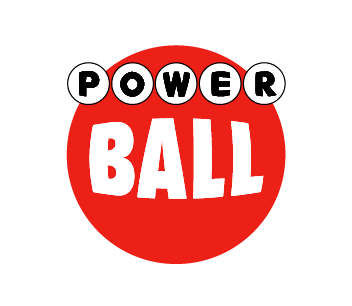 Playing Powerball online legally in the USA is an option that has made playing the game a whole lot more convenient for residents in a handfull of states. Powerball is a US-based, multi-state lottery game that pulls from 69 balls and frequently offers the highest jackpot in the country.
Powerball is a member of the Multi-State Lottery Association which also carries Mega Millions and Hot Lotto. Throughout the history of the Powerball lottery, administrators have frequently made changes in order to reach larger jackpots and ultimately award more money to the winners.
Powerball has now been made available over the internet through the use of properly sanctioned, legal US online lottery sites and this guide was created in order to provide information relevant to purchasing lottery tickets online.
Can I Play Powerball Online Legally In 2023?
The Department of Justice deemed that interstate lottery tickets sales are legal in 2011 when they clarified that the reach of the Federal Wire Act only applies to US based online sports betting.
The UIGEA is a bill that was written to add a layer of federal oversight and punitive treatment in an effort to regulate how gambling related transactions are processed. The UIGEA simply provides regulatory oversight for gambling-related transactions and applies only to US-based banks and credit card companies.
Neither of these laws prohibit Americans from purchasing lottery tickets online from properly licensed lottery sites.
The Top Legal US Lottery Sites To Purchase Powerball Tickets In 2023

Following are some of the state regulated websites that offer you the chance to play Powerball online. Each site offers a full menu of state-sponsored or state approved games to choose from, with most regoins including multi-state games, scratchoffs, instant win games and more.
Powerball FAQs
In Which States Can I Play Powerball?
Powerball is offered in all but 6 states in America. If you live in one of the states or territories that do not offer Powerball tickets it is legal for you to purchase them online through any lottery agent you deem worthy of your patronage. The states that don't offer Powerball are Alabama, Alaska, Hawaii, Mississippi, Nevada, and Utah.
List Of Powerball States
Arizona
Arkansas
California
Colorado
Connecticut
Delaware
Florida
Georgia
Idaho
Illinois
Indiana
Iowa
Kansas
Kentucky
Louisiana
Maine
Maryland
Massachusetts
Michigan
Minnesota
Missouri
Montana
Nebraska
New Hampshire
New Jersey
New Mexico
New York
North Carolina
North Dakota
Ohio
Oklahoma
Oregon
Pennsylvania
Rhode Island
South Carolina
South Dakota
Tennessee
Texas
Vermont
Virginia
Washington
West Virginia
Wisconsin
Wyoming
How To Play Powerball Online
1. Navigate to and register for your state's official lottery website. Players in Michigan and Pennsylvania can access their state lottery programs from the table above.  The online lottery site reviews that we have featured in this guide provide insight into the details of how each of those states run their lottery programs.
2. Decide how you want to play the game. You will be given the option to select your own numbers or use the quick pick function. Some agents allow you to make a one time purchase while others require that you commit to at least 4 drawings through a subscription. You will be given options for purchasing multiple tickets and multiple draws.
3. Once you have determined how you would like to play and how much it will cost, make a deposit into your account at the lottery site you have registered with. Be sure to check the daily deals for promotions that often include free tickets and discounts on multi-ticket purchases.
4. Add you desired ticket quantities or subscriptions to your cart.
5. Follow the prompts for online checkout.
6. Cross your fingers and toes to win. You can check the Powerball results moments after the drawing.
Is Playing Powerball Online Safe?
Yes it is.  The sites you find access to here are all legally sanctioned through their governing jurisdiction.  In addition, they adhere to strict regulatory and licensing requirements.  The state regulated lottery sites also employ an advanced security profile.
How Much Do Powerball Tickets Cost?
In person, the least expensive option for purchasing Powerball tickets is $2. If you opt for the 'Power Play' then the ticket costs $3. Going through a lottery agent is slightly more expensive because you are paying for a high-quality service that is being provided. The spending options begin to multiply when you consider draws and multiple cards.
Where Can I Buy Powerball Tickets Online?
You can buy them online through properly state lottery websites.  We have listed a few of the well-established state sites here that allow you to purchase Powerball tickets.
Where Can I Buy Power Ball Tickets In Person?
Powerball tickets are made available at various retail locations. You can find them at most gas stations, convenience stores, and grocery stores. If you live in one of the five states that doesn't offer Powerball tickets in physical locations, you can purchase those tickets through one of the lottery agents that are listed in this guide.
How Do I Win The Powerball Jackpot?
In order to win the Powerball, you will need to have at least the 1 red Powerball that is drawn which will win you $4. The game plays from two drums, from one drum they will draw 5 white balls and from the other they will draw 1 red ball.
There are 9 winning combinations. 1 red, 1 white and 1 red, 2 white and 1 red, 3 white, 3 white and 1 red, 4 white, 4 white and 1 red, 5 white and finally, the grand prize is 5 white and 1 red.
What Are Odds Of Winning The Powerball Jackpot?
The odds to win the big jackpot are currently 1 in 292 million as the game is played with 69 balls. The odds to win $1 million dollars currently are 1 in 11.6 million. The odds for a $50,000 win are 1 in 913 thousand and the odds to win $100 are 14.4 thousand. You are 1 in 38 to win $4 dollars as well!
How Many Numbers Are In Powerball?
Currently, there are 69 balls that are drawn. In 2015, 10 balls were added along with various new ways to win. It increased the likelihood of multiple winners of different amounts leading up to the grand prize. It also decreased the likelihood of the grand prize win, which ultimately leads to larger and larger jackpots. The odds are currently 1 in 292 million.
When Is The Powerball Drawing?
Powerball has regular drawings that take place twice a week. Every Wednesday and Saturday night at 10:59pm EST.
How Do I Claim My Winnings?
Depending on how much you win, your winnings will either be distributed into your lottery account (for smaller amounts) or you will be contacted by the agent for instructions on claiming your winnings in person.
The History Of Powerball.
Powerball was launched in the early 90's and was the first lottery ever to use two drums for their prize balls. Powerball drawings were held at Screenscape Studios in Des Moines, Iowa through 2008, hosted by radio personality Mike Pace.
In 2009, Florida became the host. At that point, they added four white balls and dropped three red balls moving the probability from 1 in 146 million to 1 in 195 million. In 2012, there was a format change, the minimum jackpot was set at $40 million dollars and the odds swung to 1 in 175 million, slightly better than it was before.
Another change in 2015 added ten more balls and increases the chances of customers to win smaller amounts while moving the odds for the big prize to 1 in 292 million.
Resources For Powerball Players
If you've never played the Powerball you will need to read the details to understand exactly how to win. At the official website you will be able to find the Powerball rules, the current Powerball winning numbers, and even a list of the past Powerball winners and the amounts they won. The official website can be found here.
The creators of this website strongly encourage responsible gambling. If you feel that you may be struggling with a gambling problem or addiction, we urge you to ask for assistance here.