How To Legally Play Hot Lotto Online In The US In 2023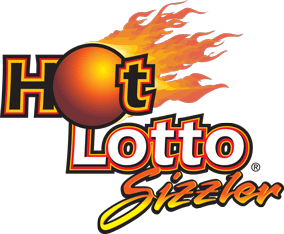 Update 2018: We regret to inform you the Hot Lotto game was discontinued in 2017. The final draw was held on October 28, 2017.  The game was replaced with Lotto America, also a multi-state draw game that currently has 13 participating states as of this writing, including: Iowa, Idaho, Delaware, Kansas, Montana, Main, New Mexico, Minnesota, Oklahoma, North Dakota, South Dakota, West Virginia and Tennessee.
The size of the jackpots are only going to be getting larger as players migrate to the internet to legally play the Hot Lotto online in the USA. Hot Lotto is based out of Des Moines, Iowa and is a part of the multi-state lottery association (MUSL) which also runs the Powerball and Mega Millions lotteries.
The first drawing of the Hot Lotto lottery was on April 10, 2002 and functions in the lottery world to provide an opportunity for mid-sized lotteries like the state based ones in Florida and California, but on a multi-state level.
If you are interested in purchasing Hot Lotto tickets online, learning how the game works, or what the odds of winning Hot Lotto are, then this guide was created for you. Here we will explain the legality of purchasing lottery tickets online from inside and outside of the state's network and how these laws apply to you. Continue reading for a list of frequently asked questions to serve as a foundation of information for you.
Can I Play Hot Lotto Online Legally In 2023?
Technically, you won't be playing any lotteries over the internet. What you will see listed below are Legal US Lottery Sites that serve as lottery agents. Lottery agents go in-person and purchase the ticket for you, on your behalf, and send you a photocopy of the ticket and receipt so that you can verify the numbers and existence of your ticket.
In the eyes of the law, this is an internet purchase, not an internet lottery. There are no federal or state laws that make the purchase of lottery tickets online from licensed lottery agents a crime and in fact, the Governor of New Jersey, Chris Christie has actually legalized lottery courier services in the state specifically so people don't get confused.
The two main federal laws that people tend to interpret as meaningful to the industry of lottery agents are the Federal Wire Act and the Unlawful Internet Gambling Enforcement Act (UIGEA).
The UIGEA is simply a federal oversight of banking institutions to make sure they don't take fraudulent payments through unregulated payment processors that might be laundering money.
The Federal Wire Act stops US based gambling operators from owning online sportsbook businesses. Online lottery agents are unaffected by both of these laws.
The Top Legal US Lottery Sites Offering Hot Lotto Tickets In 2023

Though this game is no longer played, there are alternative multi-state games that you can play online from several states.  The table below lists a few of them and can be accessed through the links provided below.
Hot Lotto FAQS
In Which States Can I Play HotLotto?
The Hot Lotto is currently only physically available in 14 states. If you live in one of the many states that does not have physical Hot Lotto offerings you can use one of the licensed lottery agents listed in this guide to help you play the games you want to enjoy. The states that provide ticket purchases for Hot Lotto are: Delaware, Idaho, Iowa, Kansas, Maine, Minnesota, Montana, New Hampshire, New Mexico, North Dakota, Oklahoma, South Dakota, Tennessee, and West Virginia.
How To Play HotLotto Online?
1. Find a licensed lottery agent that you trust. The online lottery agent reviews that we have included in our guides have all been vetted and scrutinized for legal and trustworthy business practices. We cannot speak for any other lottery agents online.
2. Get registered. Simply submit some personal information and voila! You have an account you can make lottery ticket purchases with.
3. Make a deposit into your account for the appropriate amount while making sure to check the daily deals and promotions which frequently include deals on multiple ticket purchases and much more.
4. Select the lottery you wish to play and the appropriate number choices will be displayed for you. You can either choose your numbers manually or select the "quick pick" option that automatically does it for you. You will also have options to select the amount of tickets you would like to purchase and the amount of draws you would like to purchase them for.
5. Click "Add to cart" and follow the prompts to checkout.
6. Sit back and pray for a life changing jackpot! The lottery agent that you have selected will send you a photocopy of your tickets and instructions on how to claim your winnings.
Is Playing Hot Lotto Online Safe?
We can't speak much for the other brands in the industry but we know from experience that the brands we have included in this guide are all legally licensed and safe to use. With regulatory oversight, you are guaranteed your winnings. They will send a photocopy of your ticket so you can prove the winnings are yours, in any case.
Where Can I Buy Hot Lotto Tickets Online?
There are many lottery agents online that can handle the purchase of Hot Lotto tickets for you but we can only speak to the reputation of the ones that we have listed here in this guide. Buying Hot Lotto tickets online is the perfect way to play the game if you're like most of the country and your home state doesn't have physical locations to buy the tickets yourself.
Where Can I Buy HotLotto Tickets In Person?
Hot Lotto tickets are only available in 14 states and are regularly made available at convenience stores, gas stations and grocery stores. If you don't live in any of those 14 states, the online lottery agents that are listed on this guide are your best chance to get in there and win in this particular lottery.
How Much Do Hot Lotto Tickets Cost?
The tickets to Hot Lotto are relatively cheap and are comparable to that of Powerball or Mega Millions. Online they are slightly more expensive than they are in person because with that price you are also paying for the service that the lottery agent provides. For 1 extra dollar per play you can take the sizzler option and triple your winnings on a non-jackpot win.
What is the "Sizzler" option?
The 'Sizzler' option is a unique option to the Hot Lotto lottery that will work to triple your winnings in a non-jackpot prize should you be one of the lucky winners. Also known as the 'Triple Sizzler,' this began in January of 2008 and could offer you the chance to win $90,000 if you are lucky enough to take home the second-best prize that is offered by the lottery. It costs $1 extra per each Hot Lotto play when purchasing your tickets in person.
What Are The Odds Of Winning The Hot Lotto?
The Hot Lotto has much more favorable odds than some of the other high jackpot lotteries. In the Hot Lotto, there are 9 possible ways to win. 1 in 34 will win $2, 1 in 52 will win $3, 1 in 254 will win $6 dollars, 1in 188 will win $6 dollars without a Hot ball. 1 in 3,385 people will win $100, 1 in 138,785 will win $3,000, 1 in 1,619,158 will win $30,000. Finally, 1 in 29,144,841 will win the grand prize which is determined by the amount of ticket sales.
When Is The Hot Lotto Drawing?
The Hot Lotto drawings are on Wednesday and Saturday nights following the Powerball drawing at 10:59pm EST. Unlike the drawings for Mega Millions and Powerball, the drawings for Hot Lotto are not televised and work with a random number generator rather than a physical ball drawing.
How do I win the Hot Lotto?
You'll pick five white balls with numbers from 1 to 47 and 1 hot ball from 1 to 19. All five white balls and the hot ball gets you the jackpot. Five white balls without the hot ball or 4 white balls and the hot ball will win you $30,000 dollars ($90k if you chose the sizzler). 4 white balls alone will win you $100, while 3 white balls and the hot ball also wins you $100. Have three white balls or two white balls and the hot ball and get $6 dollars and if you only have the hot ball number chosen you will receive $2.
How Do I Claim My Winnings?
Each of the winning cases are dealt with individually. Typically, it depends on the size of your winnings. Smaller amounts will be credited back into your lottery agent account while the larger winnings are dealt with in a case by case manner. You will be contacted by the lottery agent to find a way that is specifically advantageous to both parties.
Are There Hot Lotto Syndicates?
Yes, and they can drastically increase your likelihood of winning. A syndicate is a big group of people that get together to increase their chances and share their winnings. If 9 other people want to join your syndicate, you will have 10 chances to win with the purchase of only 1 ticket.
How Many Numbers Are In Hot Lotto?
In total, there are 66 numbers to choose from. There are 47 white balls and 19 hot balls.
The History Of Hot Lotto.
Hot Lotto sales began in 2002 on April 7th. The first drawing was merely 3 days later on the 10th. Hot Lotto started off with only 7 states offering their tickets. In June 2004, North Dakota joined in on the lottery and later in 2006 New Mexico and Kansas.
The next year, in 2007, Idaho was convinced to join in the multi-state lottery association and then in 2008 Delaware also joined. Maine joined the Hot Lotto group in 2009 but it wasn't until 2013 that the Hot Lotto got its last admission into the physical tickets with Tennessee.
In October of 2017, the Hot Lotto will see its last drawing before its replaced in November by Lotto America.
Resources for Hot Lotto Players
If you have never played any lotteries before and you want to take a look at the Official Powerball Website you can find that here. You will be able to find the current Hot Lotto winning numbers, the history of past Hot Lotto winners and the amounts that they won and the Hot Lotto rules so you can understand the 9 ways to win specifically.
As the creators of this website, we strongly encourage responsible gambling. If you or a loved one feels you have a problem with gambling, we encourage you to seek help here.