Michigan Online Lottery Guide For 2023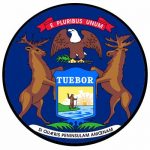 Michigan was one of the first to launch a state-run online lottery in 2014. Since its official launch, the lottery has provided a monetary boost to the Michigan economy.
Today there are multiple wager games that registered Michigan residents can legally play online. This page is intended to provide information about the online lottery options available at this time and how to participate in these games.
What Are The Online Lottery Games Available To Michigan Residents In 2023?
Each state that offers online lottery options presents a different selection of game types and titles. There are currently 3 types of games offered online at Michigan Lottery: Instant Play, Draw, and Keno. The Michigan Lottery website offers the following games that registered players can wager on.
Draw

Keno

Instant

Instant Keno Multiplayer

Bullseye Keno

Fuzzball Keno

Fruity Cubes

Cash Buster Bonus

Triple Your Money

+ Many more
The online Michigan Lottery offers over 50 Instant games online. Instant play games are similar to scratch-off tickets but are animated for their online setting. These games can be played and redeemed online.
Play Now
Are There Any Online Promotions Or Bonuses Available For Michigan Residents In 2023?
Yes, there is a welcome offer that entails a 50% deposit reward up to $100, and other offers including the Daily 3 Double Draw and additional promo codes.
What Is The Minimum Legal Age Requirement To Play Online Lottery Games In Michigan?
In Michigan, the legal minimum age to play lottery games is 18. The same applies to online lottery games, casino gambling, and offshore online casino gambling.
How Do Players Sign Up For Online Lottery In Michigan?
Registration is free and available on the official Michigan Lottery website. You can use the link above to access the site. Potential players must be 18 years old, a registered Michigan resident, and pass the identification verification process.
How Do I Purchase Lottery Tickets Online?
Once your account registration is complete and your identity is verified by the Michigan Lottery, you can make a deposit and digital tickets can be purchased online using your account. Online you will find many instant games that are not offered in brick and mortar retail outlets.
Play Now
Deposit & Withdrawal Options
After account registration funding your account is easy, and payments transfer instantly. The Michigan Lottery will accept the following online payment options.
Credit/Debit Cards – Visa, Mastercard, Discover
PayPal
Online Game Card
ACH- Bank Transfer
Neteller
How Do I Collect Online Lottery Winnings?
After registering for an account with the online Michigan lottery, winnings will automatically be awarded to an account for monetary wins up to $600. Wins from $601-$50,000 USD will be credited to the related online lottery account after a virtual claim form has been submitted. Monetary wins over $50,000 will need to be collected in person at the Michigan Lottery Office.
Can I play Michigan Lottery Games On A Mobile Device?
Yes, the official Michigan Lottery website is designed to work on mobile devices. The Michigan Lottery website uses a responsive design technology to allow the site to operate and display correctly on modern smartphones, media devices, and tablets.
How Is Michigan Lottery Revenue Used?
0.97 of every $1 goes to the state of Michigan. In 2017, the Michigan Lottery provided $924 Million to public education. Since the introduction of the online Michigan Lottery, state revenue has risen substantially.
Play Now
---
Michigan Online Lottery Resources: